Composition : 100% cotton
Width : 170 cm
Length : Customized
Customized items are not refundable or exchangeable.
Care instructions: 

Useful tips :
Before using for the first time, soak your cloth for 12 to 24 hours in cold water, changing the water. Then wash separately at 40°C (warm wash) with only half the usuel amount of washing agent. Subsequently dark colours should always be washed separately. To maintain the quality of the cloth, items should never be put into the machine folded. The use of local spot removers is forbidden. For persistant stains, if the label allows it, we advise a cold pre-treatment with diluted bleach before washing.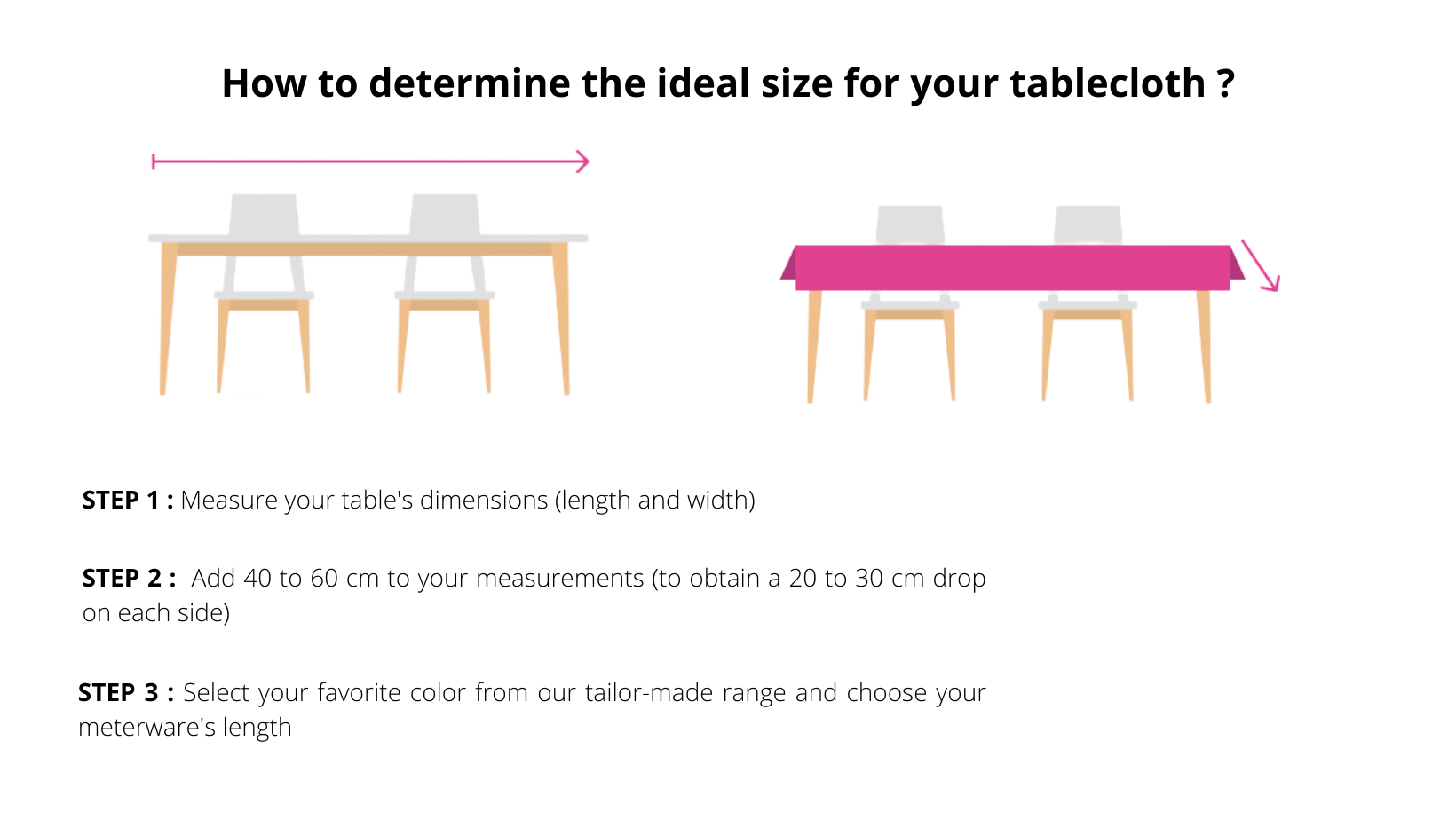 Need help in your choice ?
Do not hesitate to contact our customer service at +33(0)3 89 73 74 74 or by e-mail at contact@beauville.com.