Our tips to turn your home decor into fall mode!
Temperatures are getting cooler and exteriors are changing colors: fall is well and truly here. Bring the colors of the season into your home with our decorating tips!
Tip #1: Embrace the plum trend
While copper shades are always among the favorites of the fall season, opt for more original colors like plum or burgundy to renew your decor. Discover for example our Rialto plum model and its infinite details in iridescent shades. Combine your tablecloth with subtle silver notes and violet stemmed glasses to bring a romantic spirit to your table setting.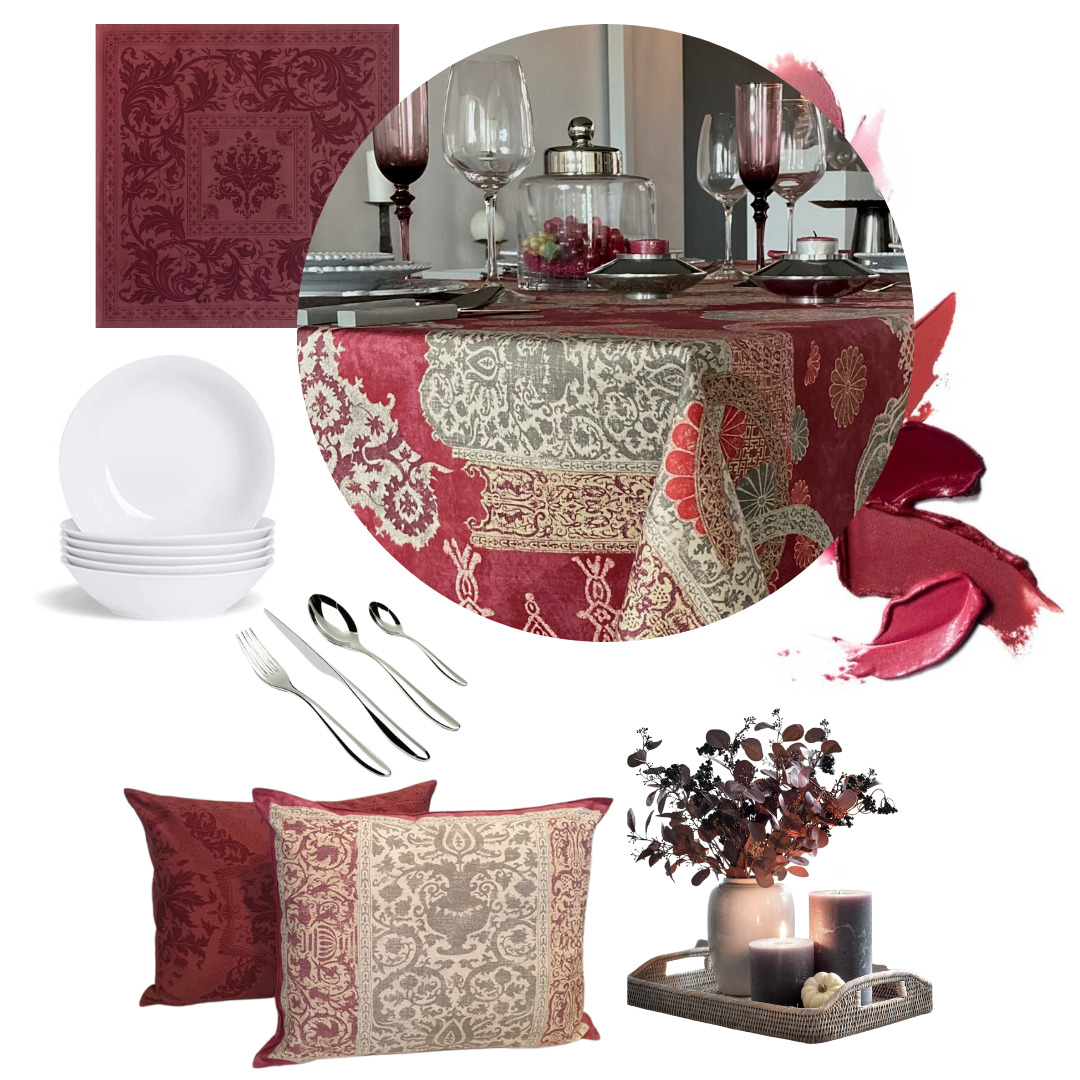 Tip #2 : Use warm colors to create a cozy atmosphere
Shorter days allow you to play more with lights to create a warm atmosphere: nothing beats the combination of candles and cushions to create a cocooning and warm spirit. This year, naturalness is the key word: dead leaves, pumpkins and authentic details are generously invited in your interior. Set your table with our brown Palazzo tablecloth on which you can place a transparent dinner service and golden cutlery to maximize the effects of light at the table!
In the living room, don't hesitate to extend your decoration with the Palazzo decorative pillows in their frost and brown colors.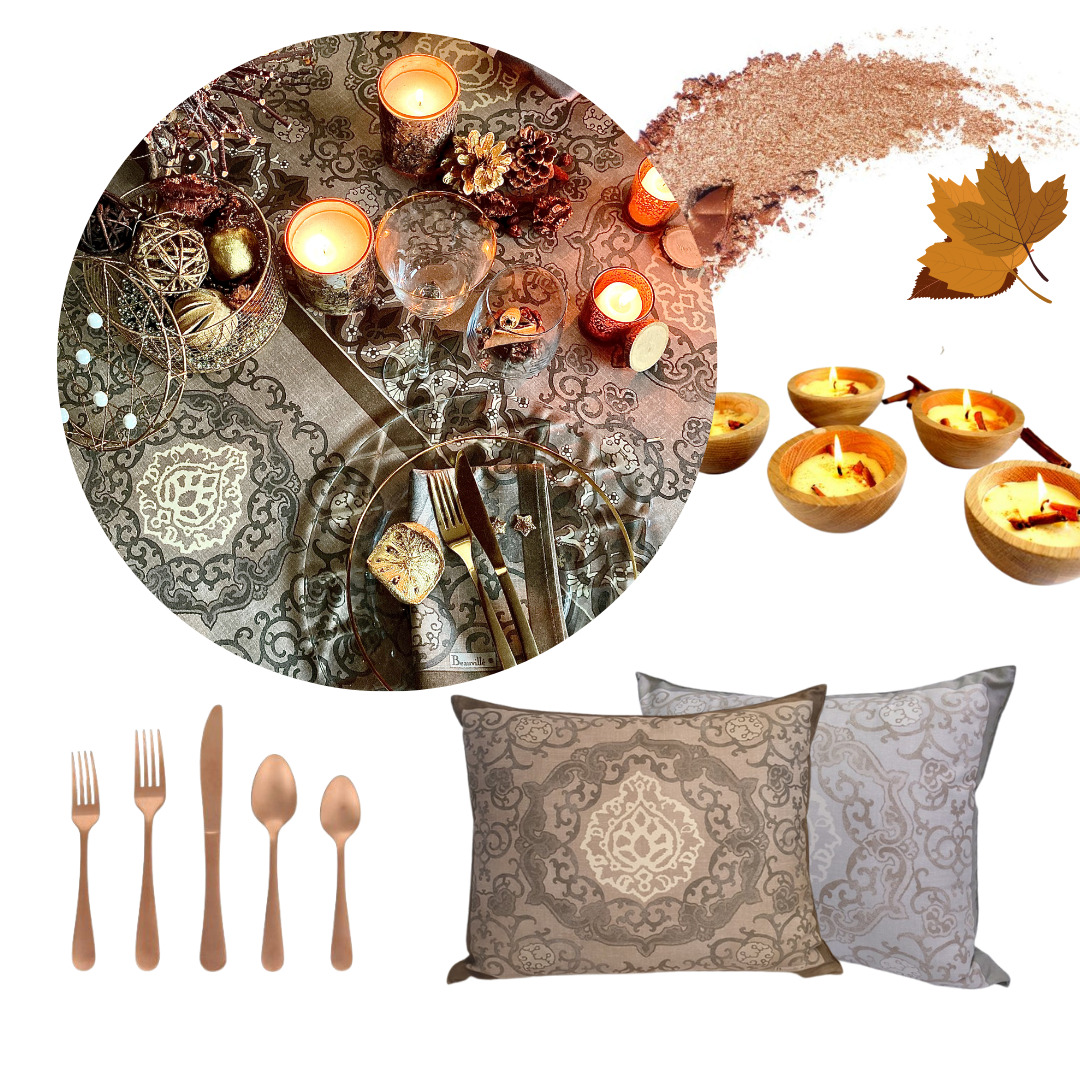 Tip #3 : Bring romance to your table
The bohemian spirit is back on trend and is embodied in a surprising duo: terracotta and almond green. The combination of these two soothing colors allows you to create a charming and delicate décor. Our tip: place small potted plants on your Topkapi terracotta tablecloth and choose ceramic tableware in beige/ochre tones. You can also use old rose or transparent glasses to bring a refined note to your table.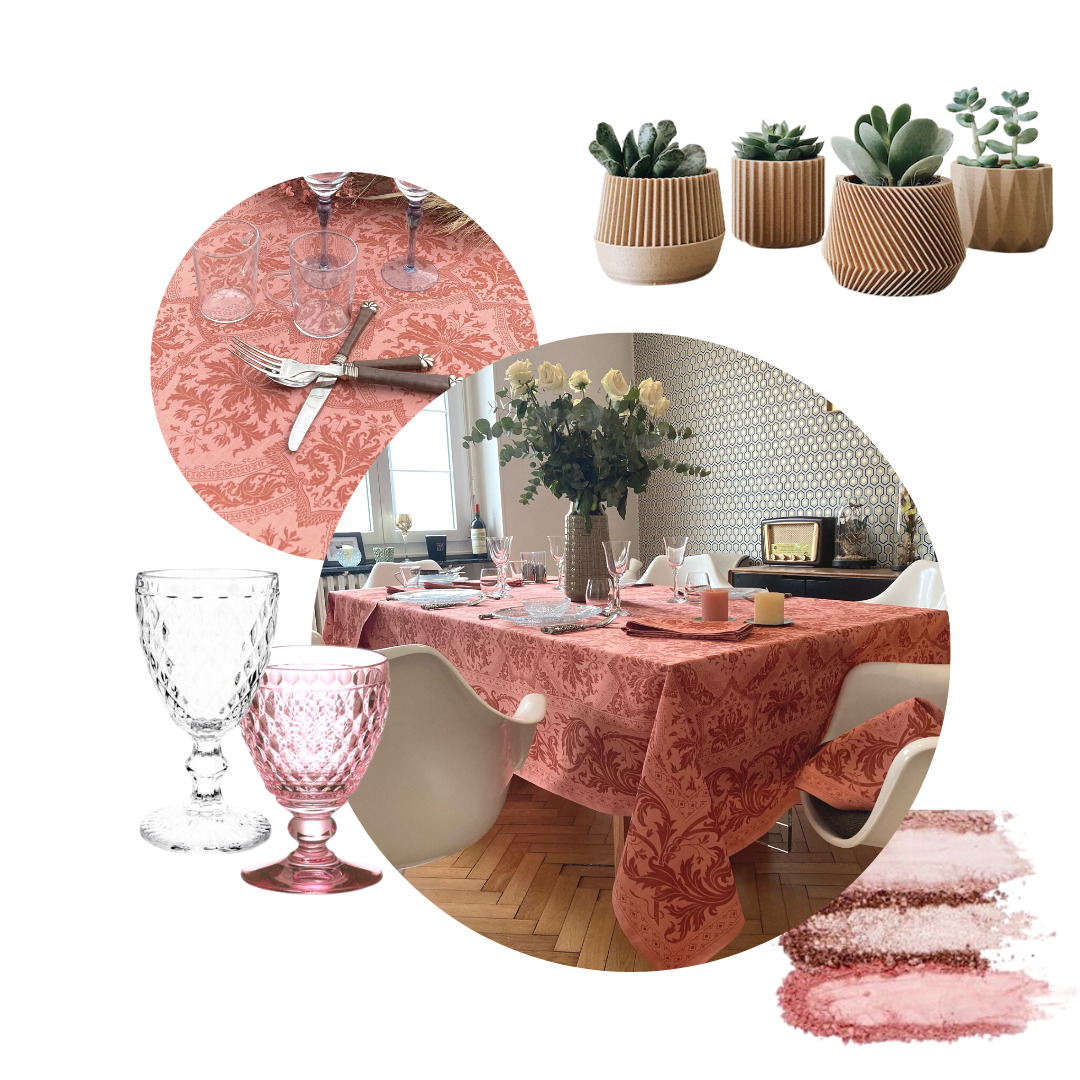 Tip #4 : Play with seasonal colors
In the dining room, our Rialto brick table runners allow you to style your traditional table setting: multiply the layering effects by choosing matching napkins of the same model and bring an authentic spirit to your decoration by composing a centerpiece filled with autumnal finds.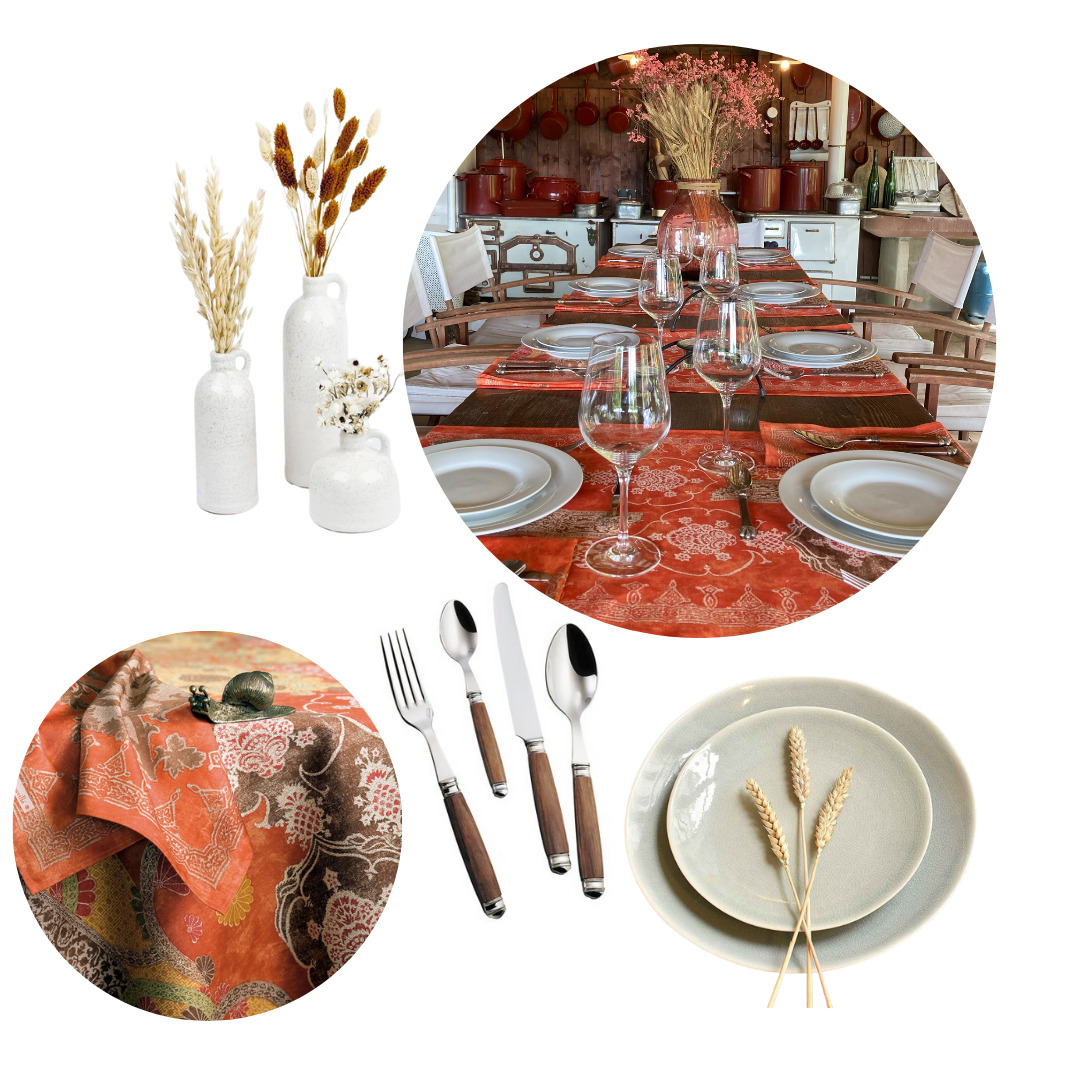 Find all the products mentioned in this article on our e-shop and browse our collections by clicking here!